Bi Monthly Virtual Screening on the 1st of each  month till the 15
Monthly Indie Shorts is a dynamic International Film Festival for filmmakers and screenwriters aiming to be known and exposed to the whole world.
In our Fourth year, the festival has proven to be one of the most trusted and fast-growing festivals around the globe and a place for all film passionate to get together and share their love for the industry.
On this platform, Filmmakers will have the chance to display both their trailers and film and a Jury made up of professionals from the film industry will choose monthly a festival winner in different categories."
Submit your shorts, Win, and let them be shown.
 Winners can upload Their credits on IMDb.
Kindly click on the below link to follow the instructions
🎞 Monthly Virtual Screening on the 1st of each  month till the 15
🏆 Winners can upload Their credits on IMDb.
All Winners will get a Coupon Code that they can use to redeem Complimentary Term membership to the IPITCH.TV Film, TV and New Media Marketplace
Awards are as follows:
Film of The Month
(Certificate + winning Laurel + Free Interview with the Filmmaker )
Audience Award
(Certificate + winning Laurel )
Best Horror Short Film
(Certificate + winning Laurel)
Best Comedy Short Film
(Certificate + winning Laurel)
Best Experimental Short Film
(Certificate + winning Laurel)
Best Animation Short Film
(Certificate + winning Laurel)
Best Director
(Certificate + winning Laurel)
Best Actor
(Certificate + winning Laurel+ Free Interview)
Best Actress
(Certificate + winning Laurel + Free Interview )
Eligibility Requirements:
– Films can be from all languages but must have English subtitles at the time submitted.
– Short Film runtime between 2 to 40 minutes.
– Project starting 2020 and Above.
-Monthly Indie Shorts reserves the right to accept or reject any work presented based on the content that is reviewed by a specialized committee that will approve the work or not.
-By Submitting you allow "Monthly Indie Shorts" to use press materials from the film / Script for promotional purposes without uploading the film/trailer.
-Filmmakers must have all rights associated with their films and allow "Monthly Indie Shorts" to use clips for publicity purposes, including uploading a clip/trailer/Poster/Image online.
-The burden of obtaining copyright and all proprietary interests for the submitted material rests solely on the applicant.
"Monthly Indie Shorts" will not publish the full-length film without the permission of the submitter.
If the filmmaker decides not to show the film online, we will screen the short privately, and all private films are equally qualified for all the awards.
-You may submit more than one film, but each one must be on a download link and must be accompanied by its own completed submission form.
– We do not require premiere status.
– No political/religious propaganda.
– No pornography.
After a film has been selected for the film competition, the filmmaker is notified via email only. The selected films will be published on the festival website.
No inquiries or arguments will be entertained regarding non-selected films. The decision of the selection committee will be final.
"Monthly Indie Shorts" have the right to change, or cancel the dates, awards & categories without prior information to the submitter.
The applicant agrees to have read and accepted the rules & regulations for participation in the "Monthly Indie Shorts" The applicant confirms that he/she has the requisite authority or has obtained the requisite authority from the producer/right holder to enter this film in the "Monthly Indie Shorts" and make available the print for screening.
Under NO circumstance, the authorities of "Monthly Indie Shorts" will not entertain or be answerable to anyone else apart from the applicant.
By submitting your Film / Screenplay to "Monthly Indie Shorts" via FilmFreeway, you freely and voluntarily give and express your full and complete acceptance of all of the Rules and Regulations.
All entry fees are non-refundable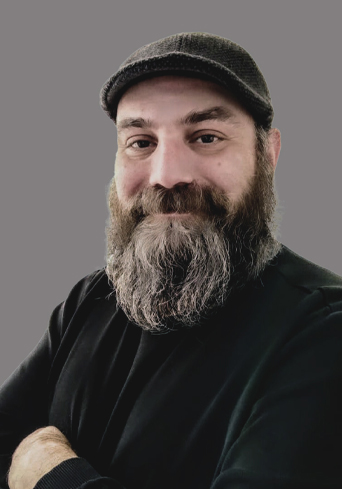 Karim Araman , Director/ Producer who has been working in the production field since 1999, he directed several  award winning  Movies and Documentaries. He is a graduate in Cinema production and studies and a filmmaking instructor since 2011.
Laurent Chomel, Born in Paris, France, Film and TV producer in France and all over the world since 1990,worked for many TV stations as an Artistic Producer such as TF1, Al Jazeera … Holder of a Ph.D. in the media, Technologies, and internationalization. Laurent is also a researcher at the University of Paris 8.
Nigol Bezjian was born in Aleppo; Syria. He is a graduate of SVA in NYC; BFA, and UCLA; MFA, in cinema production and studies. His narrative, documentaries and conceptual films have been screened in countless international film festival and contemporary art events and subsequently has been recognized by prestigious awards. He is a co-winner of the 2015 Venice Biennale Golden Lion award for Best National Participation.
Nadim Khouri
Producer- Actor
Nadim Khouri , Holder of a bachelor degree in Communication Arts (Radio/TV and Film), a Masters of Arts in Visual Arts (TV Documentary) and a Ph.D. in Visual and Performing Arts (Cinema and Television), Nadim has been in the academic field since 2010 as an instructor/assistant professor teaching all kind of media courses (Film, TV, Radio, Social Media,….), prior to that he was in the production field for over 10 years, He also participated in several local series and short films as an actor and recently won several international awards for his leading part in the film "Clustifer"
Jack Berro
Film Composer / Sound Designer
Jack Berro (Beirut-Lebanon-born 1991) is a Lebanese Music Composer and Producer in 2002 he has composed music for over 221 short films, feature films, and commercials. Drummer, guitarist, and pianist. Studied Music production at Berklee College of Music "Boston" and Radio/TV at Lebanese International University.
Music Production Coordinator at the Lebanese International University, Music Producer, and Founder of JBMP media production.
"Everyone is born for a reason, We are born for Music"'